Restore Your Smile with the Latest Dental Implants in Boise
Dental Implants provide an excellent way to replace a missing tooth or teeth.
3-D Guided Dental Implant Technology Boise, ID
At Lowry Dental we utilize advanced 3-D imaging technology and guided implants which allows for precise placement of implants.
State-of-the-art implant technology and procedure means smaller incisions, and quicker recovery time. Our mission is to restore your beautiful smile while providing you with excellent, personalized care and assuring that you are as comfortable as possible.
People looking for dental implant restoration options in Boise, Idaho should call (208) 377-0410 and schedule an appointment.
Why Use 3-D Cone Beam Imaging?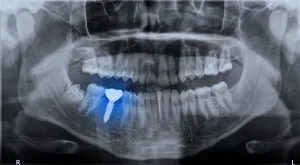 Advanced imaging provides our team of dentists with a comprehensive view of your mouth and face. Three dimensional images show us what is going on under the surface so we can provide you with accurate diagnosis and treatment options. Cone beam imaging provides a full picture of your oral health and facial bone characteristics. These images are not only important for accurate diagnosis and surgical planning, they are also used to create 3-D surgical guides that ensure implant placement is correct during the procedure.
The Importance of Surgical Guides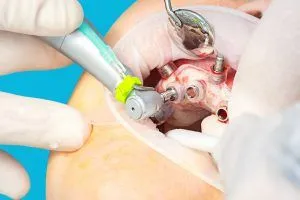 Surgical guides for dental implants are created by taking impressions of your implant site and using 3-D imaging. This advanced technology allows us to create custom surgical guides that are built specifically for your oral anatomy. The precise placements of dental implants allow for higher success rates, durability, and quicker recovery times.
Lowry Dental is passionate about providing patients with the best treatment possible and staying educated on the latest technology and techniques. Our team of family dentists are excepting new patients in Boise, Idaho and surrounding areas. If you need a consultation please call (208) 377-0410 to schedule an appointment.