Restore Your Smile with the Latest Dental Implants in Boise, ID.
Dental implants are one of the best long-term solutions for restoring appearance, health, and function to a smile.
Lowry Dental has been helping patients in Boise, ID for over 35 years. Interested in learning more about dental implants? Lowry Dental is ready to help, call or request an appointment today. Our team would love to help bring back your beautiful smile and improve your oral health.
Understanding Dental Implants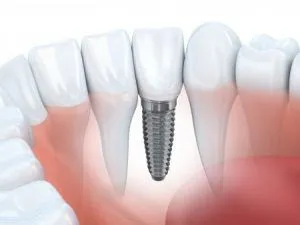 Dental Implants provide an excellent way to replace a missing tooth or teeth. The adjacent teeth are not modified or utilized in the restoration, as they would be when placing a fixed bridge or removable partial denture.
The implant is a root replacement, which attaches into the bone of the jaw. A crown is then made to fit over the implant restoring the function and esthetics of a natural tooth.
When there is adequate bone to receive the implant, our dental implant procedure provides the longest lasting and "state of the art" way to replace missing teeth.
In situations where a patient does not have sufficient bone to receive the implant, a grafting procedure can often remedy the deficiency and allow an implant to be placed.
Would you like to find out if dental implants are a good choice for you? Our team of Drs. are accepting new patiences. Contact Lowry Dental in Boise, ID to schedule a consultation.